Romeo & Juliet Portfolio Book
ROMEO AND JULIET PORTFOLIO
Sample examination questions for the Final Assessment
Links to valuable video material which may be accessed through Mentor's website: www.mentorbooks.ie/resources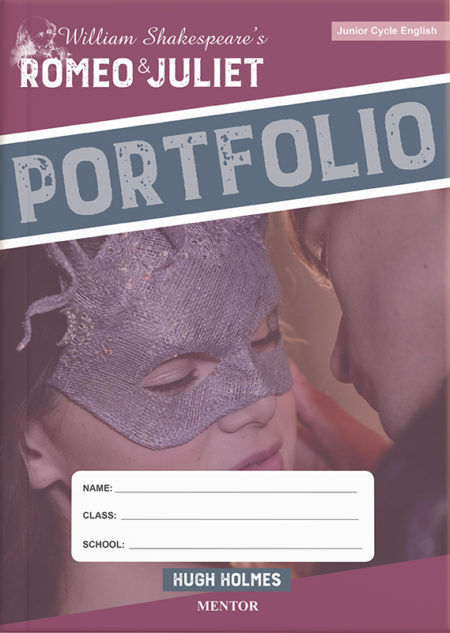 Innovative activities
Activities created to meet requirements of the Junior Cycle English Specification and maintain student engagement with the play.

Character tracking
Regular prompts to create a character tracker, allowing students to easily revise key moments of the play.

Reading journal
Filling in the reading journal helps students become familiar with important scenes.
Other Titles You May Be Interested In