Exam Skills Geography 4th Ed.
EXAM SKILLS GEOGRAPHY TEXTBOOK
Model Answers to Higher Level Questions in ALL sections of the LeavinG Certificate Exam Paper: Core (Physical and Regional),  Electives The Human Environment and Economic Activities, Options Geoecology and Global Interdependence
Additional questions and updated model answers inserted,
including LC 2018.
Option marking scheme and Overall Coherence Guidelines included.
Existing questions updated to reflect recent trends in exam style.
Marking schemes provided for each question.
'What You Need To Do' box appears before each answer explaining hoW students should approach the question in order to maximise their marks.
Clear, focused SRP-based approach to answers. Total exam focus with no unnecessary information.
Guidelines on how to get full marks in graphing skills questions.
Simple sketch maps provided for questions on map and photo skills.
Clear, labelled diagrams used in Core Physical section and throughout book.
Brazil, India and the South-West USA covered in continental/sub-continental questions in the Core Regional section.
Options essays for the most examined topics in Geoecology and Global Interdependence.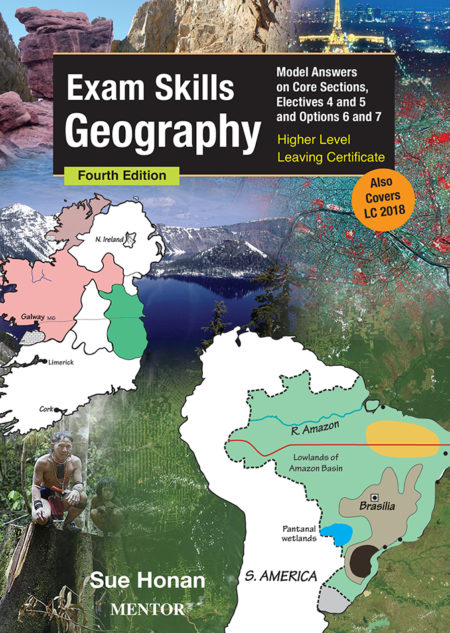 Other Titles You May Be Interested In